The secretive Bilderberg Meeting, which annually draws business and political elites from around the world, will feature some of the top names in artificial intelligence (AI) this year.
In Lisbon, Portugal, the annual Bilderberg Meeting will start on Thursday and last on Sunday. The exclusive event is anticipated to draw over 130 people from 23 different nations.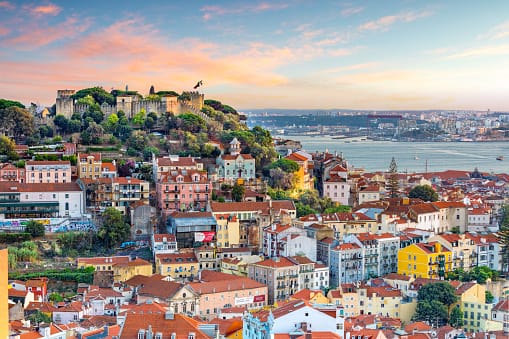 According to Bilderberg, a number of CEOs from big firms participating in the AI arms race, including OpenAI CEO Sam Altman, Microsoft CEO Satya Nadella, Google DeepMind director Demis Hassabis, and former Google CEO Eric Schmidt, will be present.
In his testimony before a Senate committee earlier this week, Altman called for regulation of AI, stating that "government regulatory intervention will be critical to mitigating the risks of increasingly powerful models."
Similar sentiments have been expressed by Schmidt, co-founder of Schmidt Futures, who called the most recent developments in AI a "watershed moment" and expressed worry that malicious individuals would misuse the technology.
The ChatGPT integration into Microsoft's Bing search engine and Edge web browser is the outcome of Nadella and Microsoft's exclusive cooperation with OpenAI. Additionally, the business is incorporating Microsoft 365 Copilot into the Microsoft Office software family.
Google recently combined its Google Brain branch with its Hassabis-led DeepMind division to establish Google DeepMind. The IT juggernaut took the move as a result of worries about its standing in the market after Microsoft and OpenAI made advancements.
It's unlikely that the general public will get a good look at what the AI titans and other elites are talking about during the conference. The Chatham House rules, which prohibit participants from revealing a speaker's name and linking them to any comments made, are in place since discussions aren't open to the press and are conducted under these guidelines.
Although the annual Bilderberg Meeting's secrecy permits participants to openly discuss a wide range of subjects, it has given rise to conspiracy theories from all political stances that claim participants are attempting to impose some sort of ideological order on the world.
Other than AI, the following business and economic subjects will be discussed:
Energy Transition Banking
Monetary Difficulties
Commercial and Industrial Policies
Additionally, a number of geopolitical issues will be covered, including:
China
Europe
India
NATO
Russia
Transnational threats
Ukraine
U.S. leadership