NFT is a new technology that allows users to create unique assets, called NFT, that can represent anything or any asset on the Ethereum network. This includes games, digital collectibles, artwork, real-world goods, and digital identities.
NFT stands for Non-Fungible-Token which is an asset that cannot be easily duplicated and has unique characteristics. Therefore, the owner of the token is considered the rightful owner.  NFTs are a great tool for building a decentralized economy, giving users full control over their digital identity while maintaining the security benefits of blockchain technology.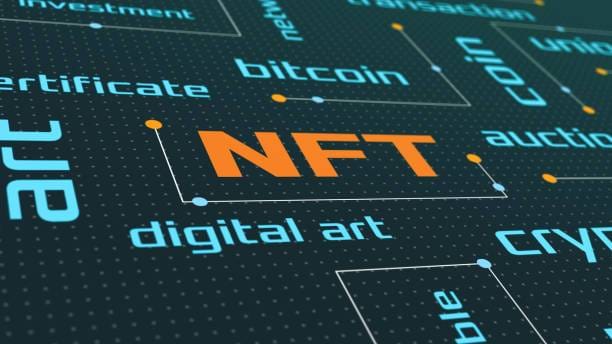 A non-fungible token is essentially a digital version of a physical object. In today's economy, money has lost its luster as it becomes increasingly difficult to find value. If you want to make more money, then you need to think outside the box. NFT could be the ticket to your next fortune.
What Are Non-Fungible Tokens?
Fungibility is when something is interchangeable, but non-fungible is when something is unique. The term "Non-Fungible Tokens" was coined by the Ethereum community.  Bitcoin was created as a decentralized digital currency with no central control. You can't take one bitcoin and give it to someone else, it's an asset that is uniquely yours. It's also impossible to destroy. These are digital assets that cannot be traded on traditional markets. They have value because of their uniqueness and scarcity. There are many NFT marketplaces from where you can buy NFTs like Binance, OpenSea etc.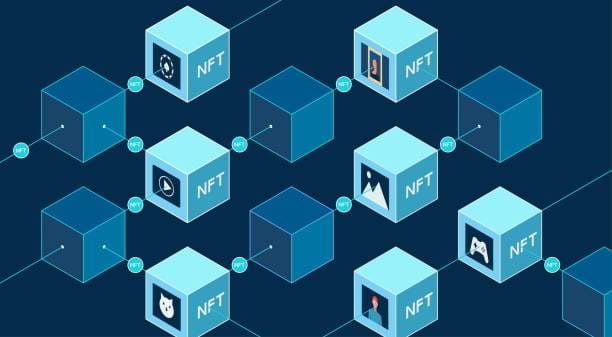 Non-fungible tokens are digital collectibles or virtual assets. NFTs allow the holder to create unique digital representations of items that exist in the physical world (such as a physical item), tickets (such as an event pass), or even a unique license plate (such as a license plate for a car). The value of non-fungible tokens lies in the fact that they are only ever owned by one person at any given point in time.
Why Are Non-Fungible Tokens So Valuable?
The value of non-fungible tokens comes from their unique characteristics and the ways in which they can be used in an ecosystem. The most common NFT is a token that represents a digital collectible such as an avatar.
Non-fungible tokens are useful because they can be sold and transferred in a decentralized manner. With them, you can create something that has a unique digital asset that cannot be duplicated or shared. These are very valuable because they cannot be copied or duplicated. This means that if one person gets a rare item, no one else can have it. It will only belong to that person.
For example, imagine you're in a game where you can collect all kinds of items and people in the world. As you get to play with all the avatars and collect all the items, you can eventually build up a collection of all the items and avatars you own. The key difference between this NFT and others is that your avatar and items are unique. They are yours, and no one else owns or has access to them. This makes collecting NFT valuable, as the item or avatar that you own is something you created and holds sentimental value to you.
What Are NFTs Used For?
NFTs are very similar to RFID tags, but they are a lot smaller. They use Bluetooth Low Energy (BLE) technology and are small enough to be placed on objects and used in real-life applications. A lot of retailers have started using NFTs on products to track sales, inventory, etc. and many have been successful. NFTs can also be used for IoT purposes, such as allowing physical objects to be connected to our mobile devices.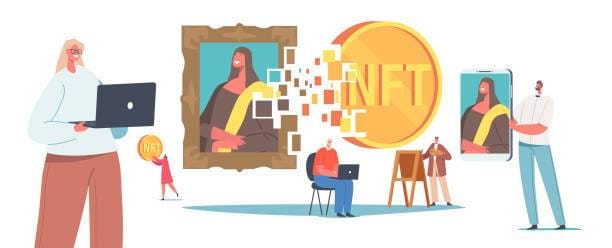 In the digital world, NFTs are being used to represent physical items and assets such as:
1. Digital Collectibles – Game characters (characters), avatars, and items.
2. Virtual Currency – Virtual currencies such as Bitcoin, Ethereum, etc.
3. Virtual Goods – Non-game software (such as apps), non-gaming hardware (such as VR headsets).
4. Non-Fungible Tokens – Blockchain-based technology.
These are only a few examples of the applications of NFTs. It can be used for a variety of purposes such as trading, fundraising, voting, gaming, payment, or any other uses. However, the biggest use of NFTs right now is for game items, virtual currency, and virtual goods in the blockchain.
How Do NFTs Work?
To get a clear picture of how NFTs work, let's start with what they're not. They aren't physical objects. They don't exist in the physical world. But this isn't to say they aren't real. They are very much a part of the physical world. In fact, in many ways, they are more real than physical things. For instance, they're not bound by the physical laws of matter. They can be created at any point in time. And they can even be passed on to future generations.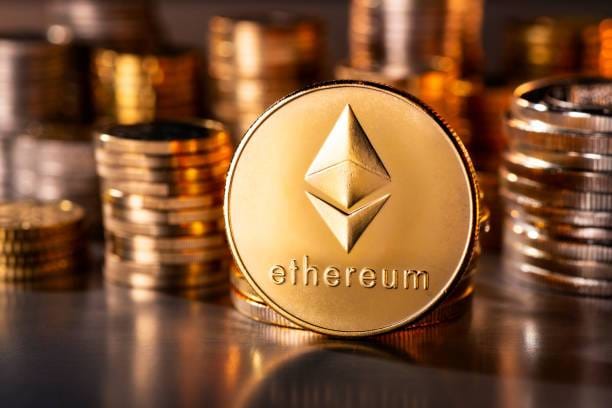 To put it simply, non-fungible tokens are tokens for games, digital collectibles, art, and music. For example, if you buy an NFT item, you will get a unique code on your computer or mobile device. This code is used to link the item with its owner. This means that you can only use the item with your own account and cannot give or sell it to someone else. Once you buy it, you become the owner. However, you cannot trade or sell it unless you are the owner.
Why are NFTs becoming more Popular?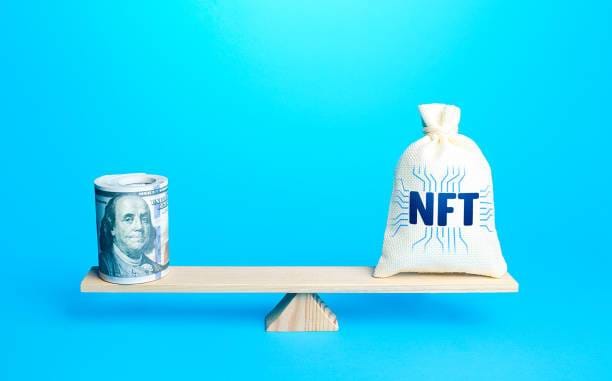 Since 2014, NFTs have gained mainstream attention thanks to the growth of the crypto market, which has also seen a surge in Bitcoin prices. This increase in value has resulted in greater interest in digital currencies as investment opportunities. With the rise in popularity of the digital world, the number of people wanting to own digital currency has also increased. And this trend is only expected to continue in the future.
Today, NFTs have become a very popular form of payment for items that are bought online. People can easily transfer their tokens to other users or trade them with other users. This makes buying anything from anywhere much easier than before. For example, you can buy anything online from websites such as Steam, Amazon, eBay, Google, Facebook, Twitter, Instagram, YouTube, etc., and even from different apps and mobile wallets.
The ease of online payments makes it possible for anyone to sell their products and services using NFTs. This has resulted in a huge boom in the demand for NFTs. More importantly, this boom in the use of NFTs is driving up the value of cryptocurrencies, especially Bitcoin and Ethereum. So, if you would like to invest in cryptocurrencies, it might be time to consider investing in NFTs instead of Bitcoins or other coins.