As technology continues to evolve, virtual reality will become the next big thing. VR is going to change everything. And it will change the way we play video games, interact with technology, and experience the world.
The world of VR is growing by the minute. While the technology behind virtual reality is still in its infancy, developers are already creating applications that make it easy for anyone to access a virtual world. In the future, VR will be used to help people heal from injuries, experience amazing concerts, visit exotic locations, or simply enjoy a new form of entertainment.
VR (virtual reality) technology isn't new, but its implementation in a number of different industries, including games and education, has been gaining traction. In fact, Oculus co-founder Palmer Luckey has already predicted that VR will be the next big thing. But where VR will really come into its own, in the minds of entrepreneurs and marketers, is as a means to build a brand, attract and keep customers, and make sure your business remains profitable.
What is VR?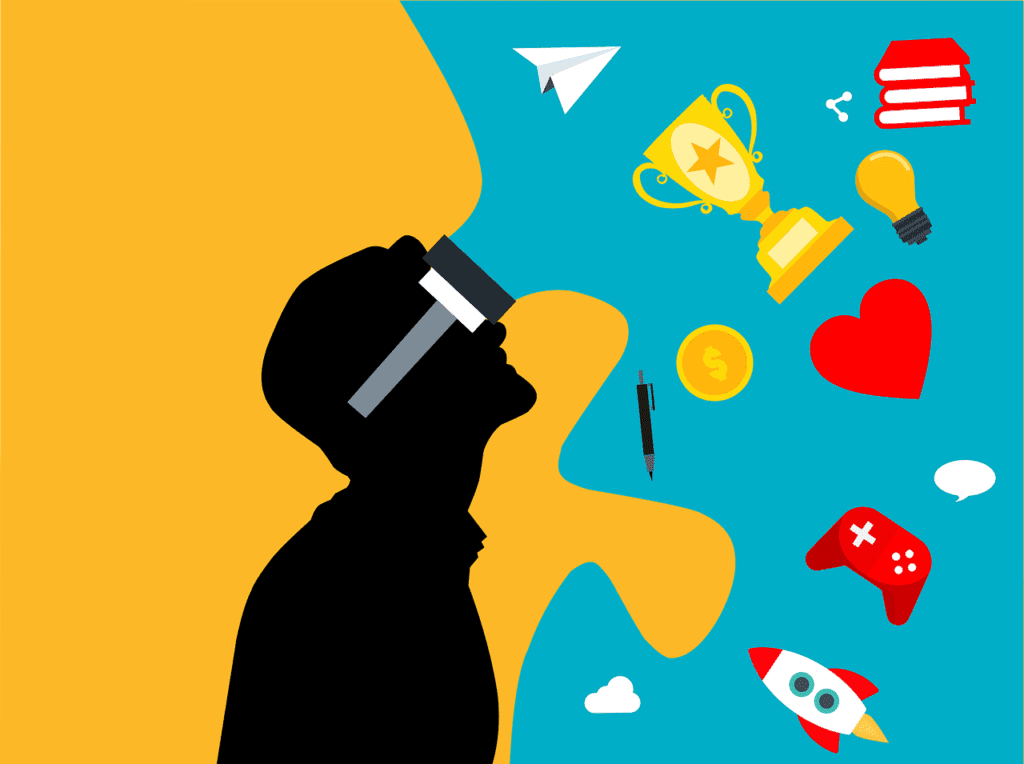 Virtual Reality (VR) is a computer-generated simulation environment. It can be used for entertainment, gaming, or communication. Most VR headsets are tethered to computers and require the use of an external camera to track movement, allowing for realistic video games and movies. In the past, people had to sit in front of a television screen to watch movies and play games, but with VR, you can watch a movie or play a game in a virtual space with a headset on, which means you don't have to stand.
How Does it Work?
Virtual reality is a type of technology that uses computer graphics to simulate an environment, often with the help of a headset, to trick the brain into believing that the user is in the actual environment. This allows for immersive experiences that could not otherwise be accomplished. Virtual reality can be used to virtually walk through a museum, experience a zombie apocalypse, or play golf on a virtual course. With virtual reality, people feel as if they are in a real place because it is as real as it feels.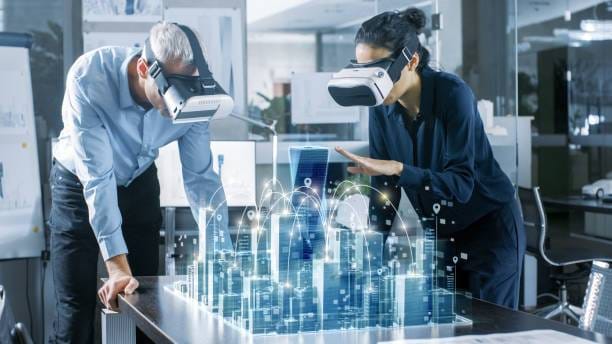 Why Does VR Matter?
VR is a relatively new form of technology, but its potential impact on businesses is substantial. It offers a totally immersive experience and allows users to participate in virtual environments and activities that couldn't be possible before. VR will enable brands to reach consumers who may otherwise feel isolated in their daily lives.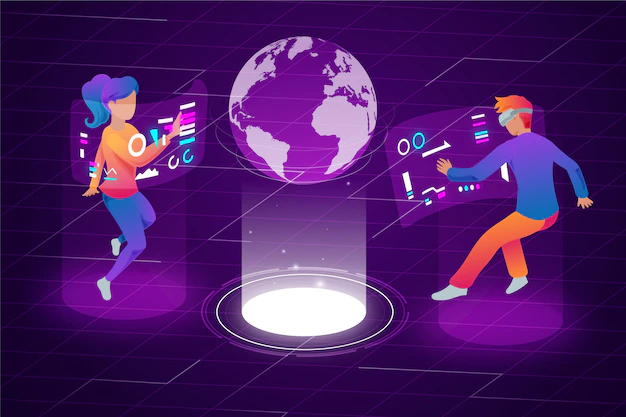 Virtual reality technology is quickly becoming the next big thing in the marketing world. What makes VR interesting and important is that it's the first truly immersive technology. With VR, a user can step into another world and interact with it in a completely new way.
While we're used to interacting with things through touch screens, VR lets us step into the shoes of someone else, seeing the world as they see it. We all know the feeling of stepping into a book and being transported to someplace entirely new. Now imagine that same feeling, but without the need for a physical object or place.
The Uses of VR
VR is the most fascinating of all the new technologies to hit the world of marketing in the last few years. VR can take many forms: headsets, goggles, and even cardboard. These are some of the ways that virtual reality can be used: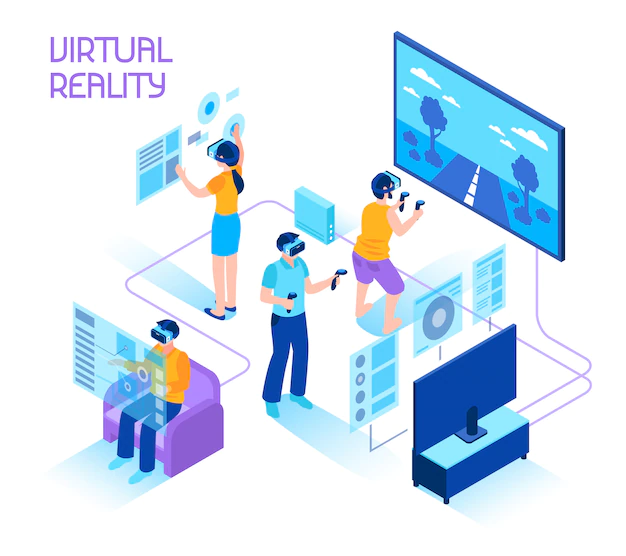 1. Virtual Customer Service: There are a lot of ways VR could be used in business. One example is virtual customer service. This is one of the first uses for VR that's being adopted today. Virtual customer service is an excellent way for a company to reach its customers where they are. Virtual customer service allows companies to have a human presence in the online world.
2. Virtual Tours: These are basically virtual walks through neighborhoods, homes, shops, restaurants, etc. They can be highly engaging and immersive and can help you better understand a location.
3. 360-degree Videos: These are video that captures everything around you, not just the view from your camera. This makes them ideal for capturing events or vacations or any situation where you want to show off a whole scene.
4. Communicate with the Audience: Virtual reality (VR) is a great way to communicate with your audience in a unique way. Instead of simply talking to your audience about your business or product, try using VR to bring your business or product to life. Using VR is like turning your product into a living, breathing thing. It will allow you to communicate your product's features and benefits in a way that you otherwise wouldn't be able to.
5. Overall Usage: If we discuss overall, VR is gradually covering every field in which its use is growing day by day. VR is being used for a number of purposes, including training and education, entertainment, and even the medical field. The technology itself, however, is still relatively new, and many people haven't fully realized its potential yet.
How VR Is Changing Our Minds?
VR is changing our minds – just like a real-life experience can change our behavior. VR allows us to become immersed in new worlds, learn things, and even get to know ourselves better. Virtual reality experiences are so convincing that people forget they're in a virtual world, allowing them to explore their thoughts and feelings and gain insights that could never be obtained in the real world. As we learn more about human psychology, we're starting to realize how powerful VR can be.
Today, virtual reality is no longer a novelty. Technology has advanced so much that people can use VR to do things they couldn't do before. VR is changing our brains. It has already made an impact on our brains and it's only going to grow. With VR, people can spend hours in a single day interacting with virtual worlds. These worlds allow us to see things and learn things that are impossible to do in real life.
The Future of Virtual Reality
Virtual reality (VR) technology will soon be mainstream. Facebook recently announced plans to acquire Oculus, a virtual reality company. Google and Samsung are also working on similar products. This change in direction isn't surprising given how popular these new technologies are becoming. Mobile gaming is also on the rise, as more and more people download games on their smartphones. This change in consumer behavior is just the beginning of VR's future in the mainstream.
While virtual reality (VR) is still in its infancy, it is quickly becoming a popular consumer technology. The Oculus Rift is the only major VR headset available to consumers today. It is estimated that the VR market will be worth $80 billion by 2025. The technology will be used in various industries and across many different devices. The biggest opportunities today are for the gaming industry, education, and enterprise.
Bottom Line
The bottom line is that VR will change the way we live and work. It's not a gimmick, it's the future. Virtual reality is just like the internet, except that it's virtual. It's a digital technology that allows us to immerse ourselves in the virtual world and interact with things that aren't real. This is a great way to escape reality and take a break from our busy lives. With virtual reality, we can explore different worlds and see things from different perspectives. We can watch movies, play games, and visit new places.