The Complete Tech Security Checklist: Safeguard Your Digital World
Tech security checklist… Protecting your digital world is crucial in the fast-paced digital environment of today. Having a thorough IT security checklist in place is essential given the growing risks to cybersecurity. Take a look at the "Tech Security Checklist."
Introduction: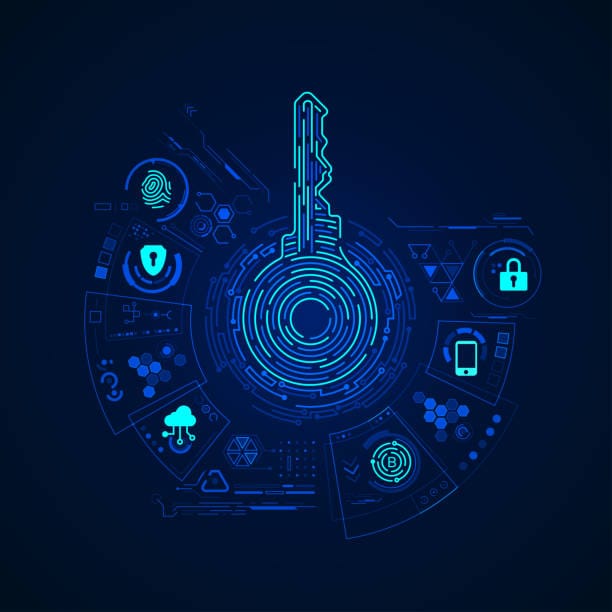 Prioritizing the protection of your personal information, professional information, and digital assets is more important than ever in the current digital era. With the help of this thorough tech security checklist, you can maintain your online safety and defend yourself against any dangers. Take the essential actions today to secure your online safety rather than waiting until it is too late.
The Significance of a Tech Security Checklist:
Imagine your life without your smartphone, laptop, or tablet. It's hard, right? In our tech-dependent world, these biases are our windows to the digital realm. We store sensitive information, access online services, and communicate with the world through them. That is why guarding them is non-negotiable. To help you navigate the complex world of tech security and in sure your digital world remains safe and secure, we've collected a comprehensive Tech Security Checklist.
1. Cybersecurity Measures:
Cybersecurity measures are crucial for protecting sensitive information and preventing data breaches. There are several Tech security checklists that individuals and businesses can take to enhance their cybersecurity.
Install and update anti-virus software and systems
implementing strong and unique passwords
enable biometric authentication
implementing multi-factor authentication
Regular updating of software and firmware
educating employees about cybersecurity best practices
2. Digital Safety Precautions:
Be mindful of oversharing on social media; limit the personal information you disclose.
A VPN is a valuable tool on your Tech Security Checklist to protect your online activities from prying eyes.
Secure your home Wi-Fi network with a strong, unique password.
Practice safe browsing habits; avoid visiting suspicious websites or downloading files from untrusted sources.
3. Online Security Best Practices:
Use a password manager to generate and store complex passwords. Avoid using common words or easily guessable information like your birthdate or address.
Educate yourself about common online scams and frauds.
Be mindful of oversharing personal information on social media.
Regularly review and update your privacy settings on online platforms.
Don't click on unfamiliar links or download attachments from unknown sources.
4. Internet Security Essentials: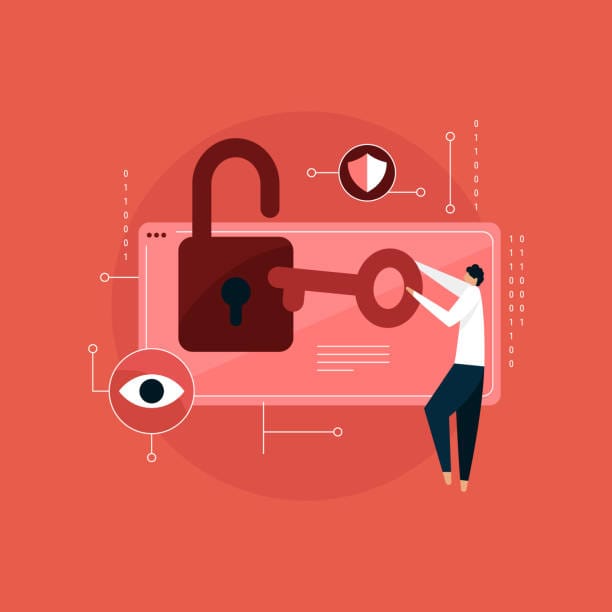 Install a reputable firewall to monitor incoming and outgoing traffic.
Regularly scan your devices for malware and remove any threats.
Educate yourself about the latest cybersecurity threats and trends.
Invest in quality cybersecurity software for comprehensive protection.
5. Data Protection Strategies:
Encrypt sensitive files and communications.
Consider using encrypted messaging apps for sensitive conversations.
Implement file access controls and permissions for shared documents.
Back up important data on multiple devices or platforms.
Be cautious about sharing personal information online.
6. Enabling Two-Factor Authentication (2FA):
Choose your authentication method:
Generally, 2FA methods include receiving a text with a code, using a mobile device (like Google Authenticator or Authy), or receiving an email with a number. Choose the method that is most convenient for you.
Sign in to your account settings:
Sign up for the online service or platform on which you want to enable 2FA.
Find security or privacy:
In your account control panel, look for options such as "Security," "Privacy," or "Account Settings."
Look for two-factor authentication:
Look for the option to enable 2FA in your security or privacy settings. It may be labeled "two-factor authentication," "multi-factor authentication," or similar.
Enable 2FA:
Follow the instructions to enable 2FA on your account. This may include linking your phone number, setting up an authentication app, or providing an alternative email address.
Site verification:
Depending on the method you choose, you may receive authorization to verify yourself via text message, email, or personal verification methods.
Backup codes:
Some services have backup codes. If you do not have access to your original 2FA method, it is important to save this information. Keep them safe.
Test 2FA:
After enabling 2FA, log out of your account and log in to make sure the 2FA process is working properly.
Better Security:
1. Change your backup number regularly.
2. Do not give your 2FA or backup code to anyone.
3. Use strong passwords, especially in 2FA.
7. Regular Software Updates:
Outdated software is a prime target for hackers. Make sure your operating system, applications, and antivirus software are fresh. Developers release patches to fix vulnerabilities, and keeping your software current is crucial in mitigating potential threats.
8. Firewall and Antivirus Protection:
Install and regularly update a reputable antivirus program. Additionally, configure and enable a firewall to monitor and filter incoming and outgoing network traffic. These measures provide an extra layer of protection against malware and other online threats.
9. Data Backup and Recovery Plans:
In the event of a cyberattack or hardware failure, having a reliable backup system is vital. On a regular basis back up your data to an external hard drive or cloud storage. Ensure you can restore your information quickly in case of an emergency.
10. Secure Your Network:
Sure your Wi-Fi network with a strong, unique password. Change default router login credentials and enable WPA3 encryption. Also, consider setting up a separate guest network to isolate visitors from your primary network.
11. Social Engineering Awareness:
Be cautious of phishing emails and unsolicited messages. Cybercriminals often use social engineering techniques to trick individuals into revealing sensitive information. Verify the legitimacy of requests for personal or financial information.
12. Safe Browsing Practices:
Pursue safe perusing routines. Abstain from downloading documents from untrusted sources, tapping on dubious connections, or sharing individual data on unstable sites. Utilize a virtual confidential organization (VPN) while getting to the web on open organizations.
13. Data Encryption Methods: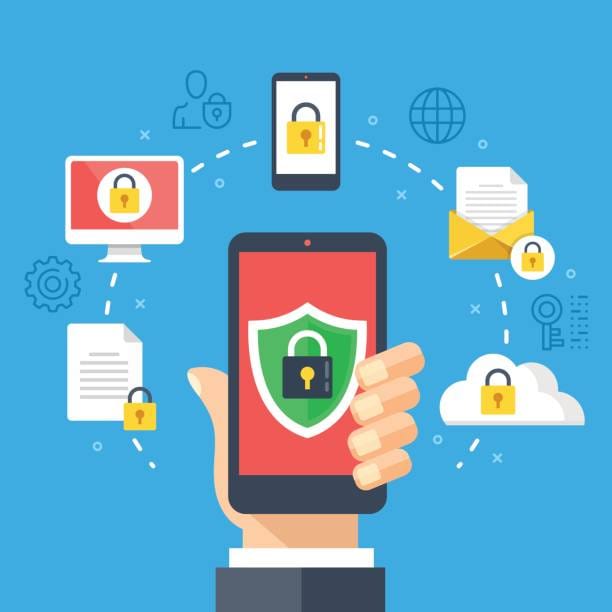 Information encryption is the most common way of changing information into a structure that is confusing to any individual who doesn't have the unscrambling key. There are a few techniques for information encryption, including symmetric encryption, uneven encryption, and hashing. Symmetric encryption utilizes a solitary key to both encode and decode the information, while uneven encryption utilizes a couple of keys – a public key to scramble the information and a confidential key to unscramble it. Hashing, then again, is a one-way encryption strategy that changes information into a fixed-length series of characters, making it ideal for secret word stockpiling.
14. Web Security Checklist:
The security of any website should be given top priority. By putting a web security checklist into practice, you can make sure that your website is safe from dangers. A few important things to put on your checklist are upgrading your plugins and software frequently, using strong passwords that only you know, using HTTPS encryption, periodically backing up your website, and keeping an eye out for any unusual behavior.
15. Anti-Virus and Anti-Malware Software:
Antivirus and anti-malware software are crucial components of digital security. Antivirus programs specialize in detecting and preventing viruses, relying on a database of known threats. They offer real-time protection and scheduled scans to safeguard your system from virus infections. Anti-malware software, on the other hand, has a broader scope, detecting various malicious software types beyond viruses, including spyware, Trojans, and adware.
These tools provide comprehensive threat protection, with some using behavioral analysis to identify suspicious activities. Both types of software are essential for keeping your computer and data safe from the diverse array of online threats. investing in reliable antivirus and anti-malware software is an investment in the security and performance of your computer. These tech security checklist points will secure you.
Conclusion:
Your digital environment has to be protected constantly. You'll considerably lower the danger of cyberattacks and data breaches by putting this tech security checklist into practice and above describe this tech security best practices.
FAQs:
Q: How frequently ought I upgrade my passwords?
It's advisable to update passwords every 3-6 months, especially for critical accounts like email and banking.
Q: Is it safe to use the same password for multiple accounts if it's strong?
No, utilizing the same secret word for numerous accounts is unsafe. In case one account is compromised, others end up powerless.
Q: How can I protect my data on public Wi-Fi networks?
Use a virtual private network (VPN) to encrypt your internet traffic when connecting to public Wi-Fi networks.
Q. What's the difference between antivirus and anti-malware software?
Antivirus software primarily focuses on viruses, while anti-malware software detects a broader range of malicious software, including spyware and adware.
Q. How often should I update my cybersecurity checklist?
Regular updates are crucial. Aim to review and revise your cybersecurity checklist at least once a month to adapt to emerging threats.
Q: How can I protect my online presence on social media?
Alter your security settings to restrain what others can see. Be cautious about sharing personal information, and regularly review your friend and follower lists.
Q: Are there any recommended antivirus software programs?
Antivirus software programs include Norton, McAfee, Bitdefender, and Avast. Choose one that suits your needs and preferences.
Q. What should I do if I suspect a security breach?
If you suspect a security breach, change your passwords immediately, disconnect from the internet, and run a security scan. If the issue persists, contact a cybersecurity professional for assistance.
Q: How can I recognize phishing emails?
Look for red flags like generic greetings, misspelled words, suspicious links, and requests for personal or financial information. Always verify the sender's authenticity.
Q: Do I need a paid VPN service?
While free VPNs exist, paid services generally offer better security and performance. Consider investing in a reliable VPN for enhanced online privacy.
Q: What is a Tech Security Checklist?
A Tech Security Checklist is a comprehensive guide that outlines essential cybersecurity measures, digital safety precautions, and online security best practices to safeguard your digital life.
Q: How can I protect my digital assets?
Protect your digital assets by regularly updating your software, using strong passwords, enabling two-factor authentication, and backing up your data securely.
Q: What is 2FA, and why is it critical?
2FA (Two-Factor Authentication) adds an extra layer of security by requiring users to provide two different authentication factors before gaining access to an account.
Q: How can I remain educated about the most recent cybersecurity dangers?
To stay informed, regularly read cybersecurity news sources, follow industry experts on social media, and consider joining online forums or communities dedicated to cybersecurity discussions.